18 Nov 2019
Helping Rode Scouts prepare for Jamboree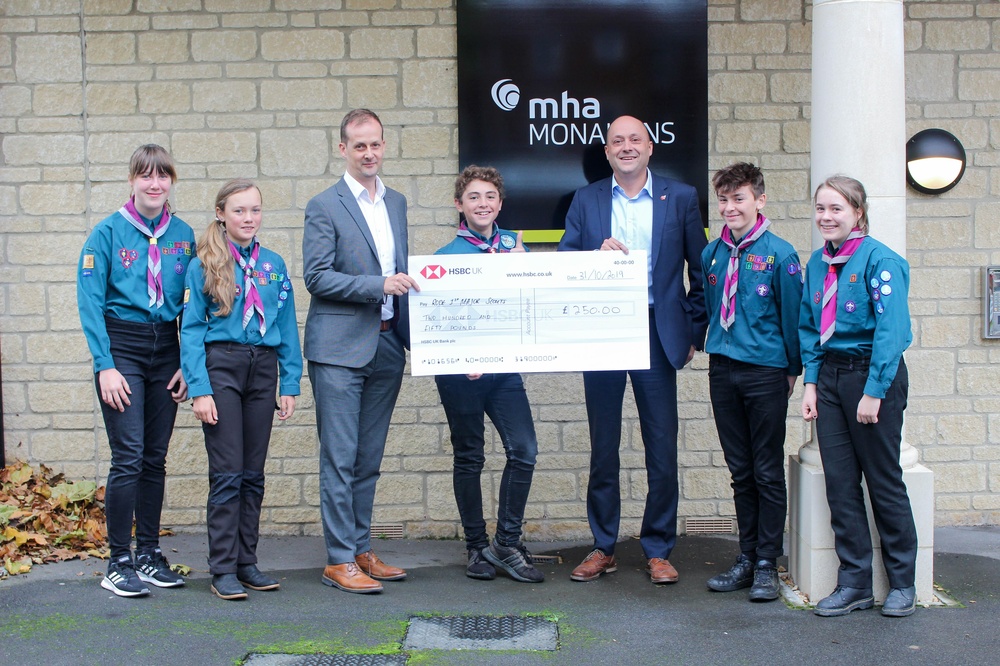 Rode 1st Major Scouts' journey to next year's Euro Jamboree in Poland moves one step closer, following our donation.
The £250 donation will go towards the cost of the trip for the scouts, who each have to raise £1,500 in order to fund the visit to Poland in summer 2020. 16,000 scouts and guides from 65 countries are expected to participate in the Jamboree, which is a chance to meet other scout groups from across Europe, exchange cultural activities and traditions, as well as make new friends.
Simon Tombs, our Managing Partner comments: "We're delighted to support the scouts in helping them to achieve their fundraising goals. They're an active and passionate bunch, and this trip will be an event to remember for them."
Rode 1stMajor Scouts are very involved in the community, undertaking litter picks, collecting for local food banks, as well as learning life skills such as map reading, cooking and teamwork.
For more information please contact us or, to donate to Rode 1stMajor Scouts' fundraising, please visit https://www.justgiving.com/crowdfunding/alison-howell