Temporary Extension to Carry Back Loss Relief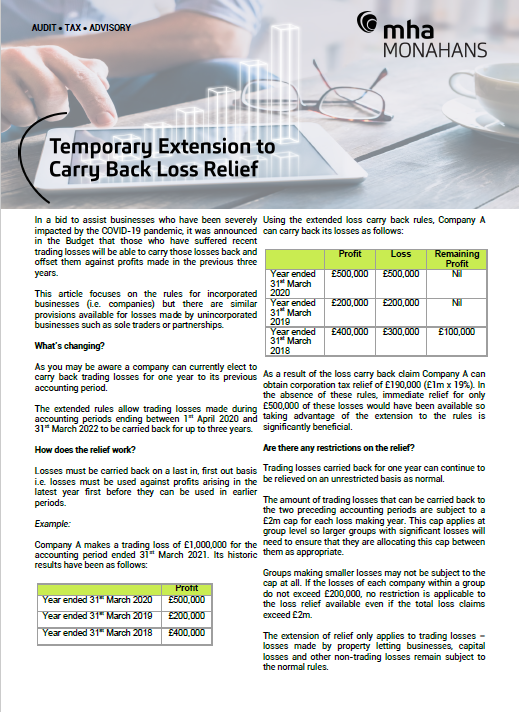 In a bid to assist businesses who have been severely impacted by the COVID-19 pandemic, it was announced in the Budget that those who have suffered recent trading losses will be able to carry those losses back and offset them against profits made in the previous three years.
This article focuses on the rules for incorporated businesses (i.e. companies) but there are similar provisions available for losses made by unincorporated businesses such as sole traders or partnerships.
Download publication