26 Jul 2019
Our How'Zat Taunton Toad has arrived!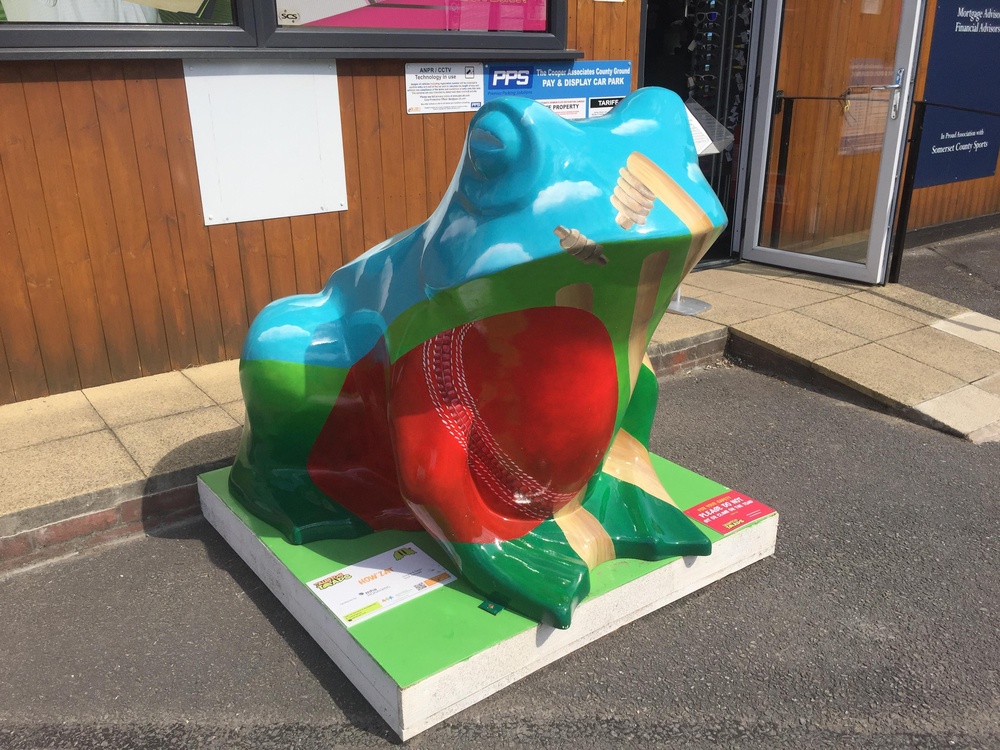 MHA Monahans are proud to announce their sponsorship of the 'How Zat' toad, as part of the Taunton Toad Trail which raises funds for the Musgrove Park Hospital.
The colourful, sporty toad was designed and painted by Sarah Ganniclifft, and sits proudly outside the Somerset Cricket Museum, in Taunton.
"With all the excitement following the England Cricket Team winning the 2019 Cricket World Cup, we're even more delighted to be sponsoring this fabulous sculpture," said Jim Lewis, a Partner at MHA Monahans. "We love the design and the link to cricket, which reflects the culture of teamwork which we encourage at MHA Monahans. The Cricket World Cup win has made it even more special!"
The Taunton Toad Trail includes dozens of giant toad sculptures designed by local artists, children, businesses and charities sitting across the town and the surrounding area. The toads will be surprising and entertaining residents and visitors until 13 September, before being auctioned off to raise funds for Bracken Birthing Centre at Musgrove Park Hospital.
For more information about the trail, visit https://www.tauntontoads.co.uk/