28 Nov 2019
Frome Fatstock 2019 - Best Continental Breed Winner!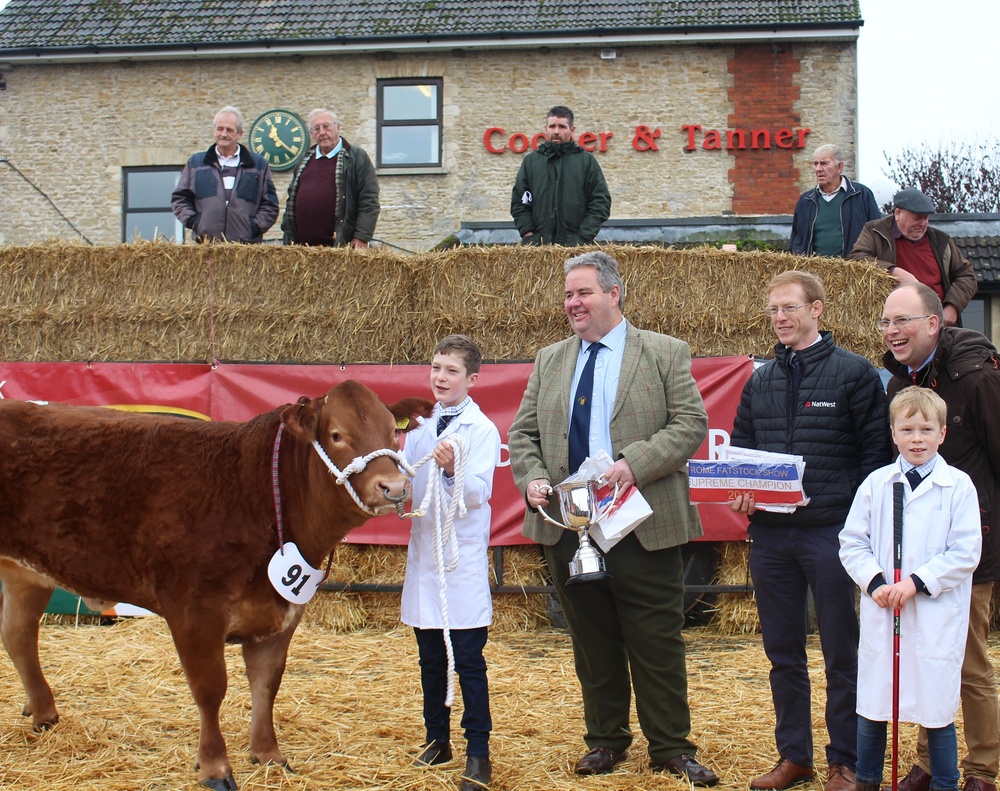 At the Fatstock Show on the 27th November, I was delighted to present the prize for Best Continental Breed at Standerwick Market.
This annual event showcases the best of stock in the area, and it was wonderful to see so many youngsters being involved in this type of breeding, and showing off their animals. Things got even better, when the winner of this prize was one of them, and that he also won "Supreme Champion" and other prizes!
Congratulations to Archie Stamp and his Limousin heifer!