23 Mar 2022
The Spring Statement 2022: A successful tightrope walk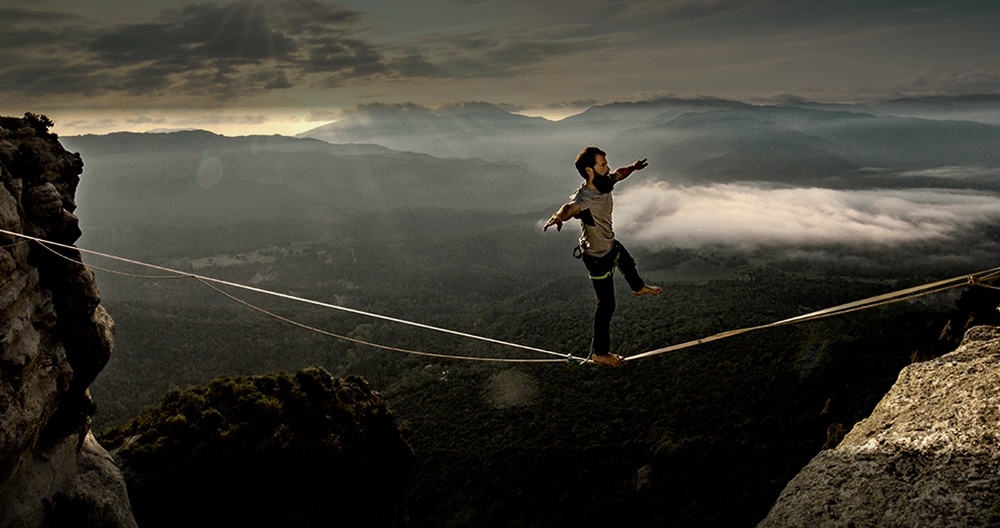 The Chancellor, Rishi Sunak, has pulled off an impressive feat today by successfully walking across the thinnest tightrope the country has ever seen. Despite being between a rock and hard place, Sunak appears to have done more than was expected of him in today's Spring Statement. He has introduced measures that will undoubtedly ease the pressure being felt by households across the United Kingdom as a result of the COVID-19 pandemic and the war in Ukraine.

An underwhelming start
Sunak didn't start his speech with the most attention-grabbing headlines. A 5% reduction in VAT on the installation of energy saving appliances, down to 0%, was deflating to say the least. While this may save the average household £1,000 were they to fit solar panels, for example, this is a drop in the ocean compared to the thousands of pounds it costs to install them in the first place.
A similar story can be said for fuel duty. As all motorists nervously watch petrol prices creep up to £1.80 a litre, a five pence reduction in fuel duty feels like a nominal amount. For the average 60 litre car, a £3 saving per tank is neither here nor there. However, if we remain optimistic, in the words of Tesco, 'Every Little Helps'.
A surprising middle
Most people were certain that the Health and Social Care Levy was here to stay. None of the big political beasts – Sunak, Johnson et al – had murmured anything different in the lead up to today's announcement.
However, what people were not expecting, was that this increase was going to be offset by the National Insurance threshold being increased by £3,000, matching that of income tax. This equalisation is set to come into effect in July 2022 and will result in a saving for 70% of workers despite being eaten away to an extent by the new 1.25% Health & Social Care Levy. An extremely welcome call from the Chancellor which will have won him many fans.
Additionally, none of us could have seen the second rabbit out of the hat – the promise to cut income tax by a penny in 2024, although as an election year, in hindsight perhaps we were being naïve. The Conservative Government is looking to end its term with a bang, saving taxpayers £5bn in income tax with this cut.
A questionable end
The Chancellor's statement, whilst one peppered with positivity and optimism for the UK's households, leaves various questions unanswered and there are certainly holes in the plan.
For example, is it right that the National Insurance threshold increase applies to everyone? Should this have been a much more targeted scheme, aimed to help those in lower income brackets who require the most support at this time? In the same vein, is it right that everyone is being made to pay the 1.25% levy – why is this tax increase not being targeted at the higher income earners who will feel less of a squeeze during the storm of this cost-of-living crisis?
There are areas where perhaps Sunak has failed to hit the mark. There was talk in the predictions that the rate of taper of Universal Credit for those in work could have been further reduced to support those in lower paid jobs and help them make ends meet.
Additionally, there were very few real business-focused measures for the here and now other than an increase in the Employment Allowance of £1,000 from April, saving small businesses an additional £1,000 in Employers' National Insurance. There were promises to have a look at a couple of the tax advantaged investment schemes, like R&D relief, which he feels is not quite hitting the mark – although we will have to wait for the autumn to hear his proposals.
It's undeniable that some of this statement will come under scrutiny but, the fine line which Sunak walked is understandable. As a country, with debt interest payments set to hit £83bn next year, any additional borrowing to fund tax cuts will only add to that burden and of course will ultimately have to be repaid.
Some will say Sunak did what he could without further massive increases in the Government debt burden. Others will say there may have been more space to add further measures, but it appears he erred on the side of caution.
We should be reasonably pleased with the outcomes of today's statement. While nothing is perfect, the Chancellor has delivered an above par solution for the time being.
Dominic Bourquin