Construction Report 2019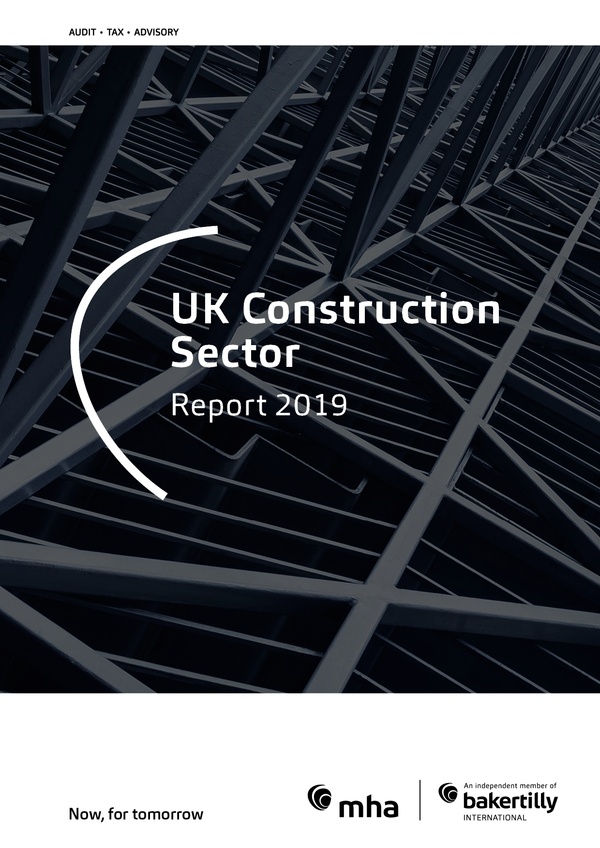 Our Construction & Real Estate team have worked together to provide a national outlook on the UK construction sector - 2019 MHA UK Construction Sector Report.

This report analyses operating and accounts data from over 2,100 construction companies and compares companies within six turnover brackets (£5m-10m, £10m-25m, £25m-100m, £100m-150m, £150m-200m and £200m+), allowing you to benchmark your own performance with similar sized businesses.
The report provides an insight into how the construction sector has performed over the past three years and how we expect the sector to perform in the near future, providing guidance about what you can do to maximise opportunities.
We have also included insightful regional analysis, allowing you to see how your geographical region is performing compared to others. The report focuses on the following regions: East of England, London, Midlands, North East, North West, South East, South West, Yorkshire, Scotland and Wales.
Available now:
2019 MHA UK Construction Sector Report
If you would like to discuss any of the issues raised in more detail or if you would like to speak with a member of our Construction & Real Estate team about how we can help, please contact Martin Longmore.

Download publication