Preparing for a VAT rate cut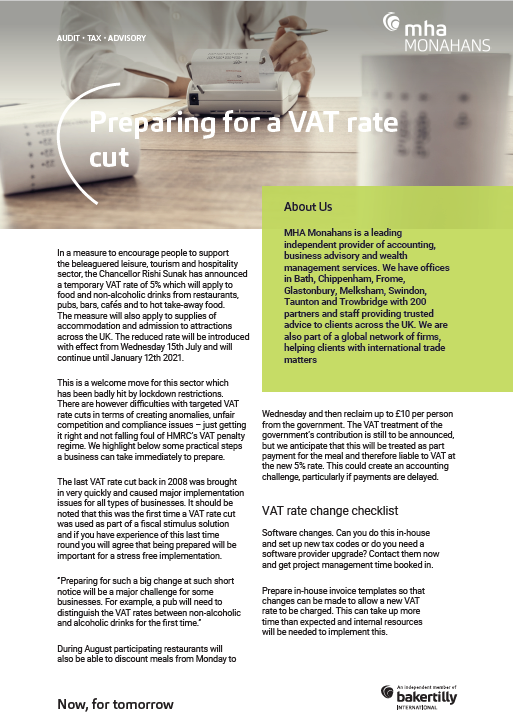 In a measure to encourage people to support the beleaguered leisure, tourism and hospitality sector, the Chancellor Rishi Sunak has announced a temporary VAT rate of 5% which will apply to food and non-alcoholic drinks from restaurants, pubs, bars, cafés and to hot take-away food.
The measure will also apply to supplies of accommodation and admission to attractions across the UK. The reduced rate will be introduced with effect from Wednesday 15th July and will continue until January 12th 2021.
Download publication