Trust Registration Service (TRS) - Action required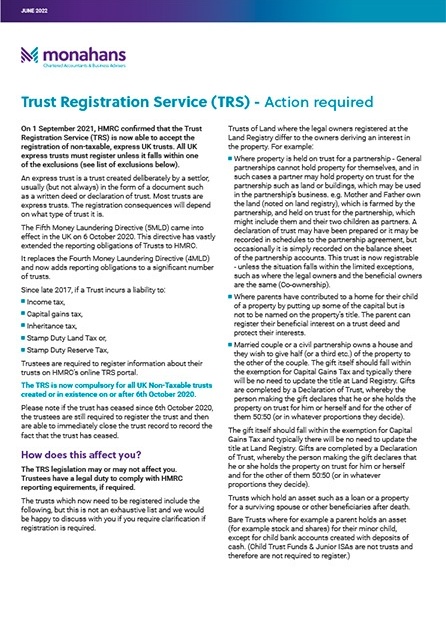 On 1 September 2021, HMRC confirmed that the Trust Registration Service (TRS) is now able to accept the registration of non-taxable, express UK trusts. All UK express trusts must register NOW unless they fall within one of the exclusions. HMRC see the trusts that should be registered as 'An express trust is a trust created deliberately by a settlor, usually (but not always) in the form of a document such as a written deed or declaration of trust'. The TRS is now compulsory for all UK Non Taxable trusts created or in existence on or after 6th October 2020.
How does this affect you?
Trustees have a legal duty to comply with HMRC reporting requirements.
Download publication