10 Mar 2022
International Women's Day - My story: Kathryn Wellum-Kent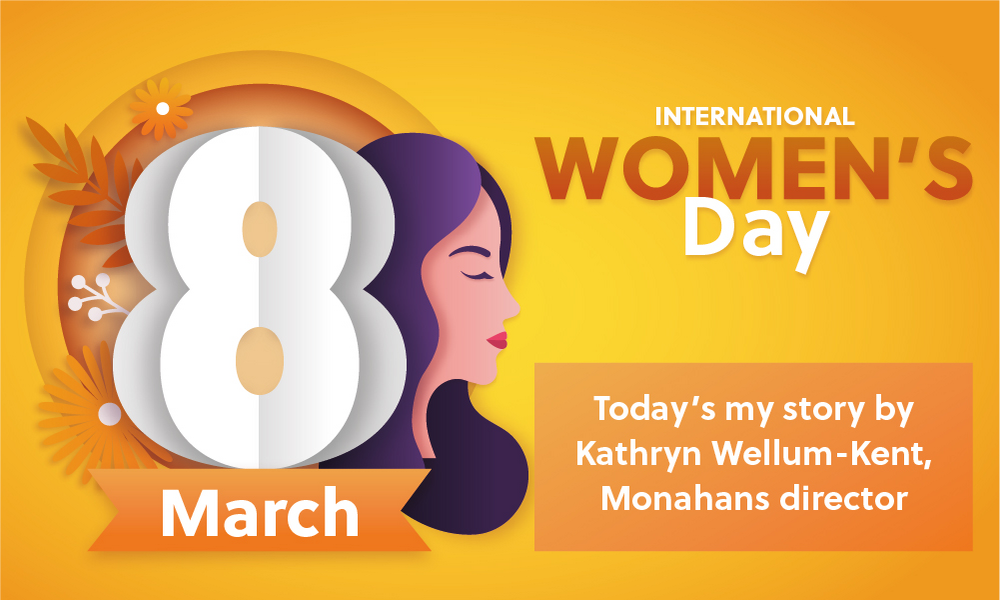 Tell us about your career to date and how you got to your current role in Monahans
I knew I wanted to be an accountant from the age of 13. I used to help my dad with the books for his dental practice and loved it when everything reconciled. I did a degree in Accountancy and Finance at Warwick and then started at Deloitte, studying my ACA. I spent the first eight years of my time at Deloitte in Audit, starting off in London and then moving to Crawley.
I began to get involved with more transactional work, supporting clients who were making acquisitions or listing on the London Stock Exchange. I really loved the buzz from working on these projects so moved to Corporate Finance in Reading, where I worked for a further eight years. During this time, I had two children, and I didn't have the flexibility I felt I needed to work on these types of transactions. It was then that I started to look for alternative roles in practice and found the role at Monahans. Looking back on the interviews, I can't put my finger on exactly what appealed but it felt like the right next step for me. It was a big decision, especially from a financial perspective as the salary for a Director at a Big 4 firm was very different to a Senior Manager at a mid-sized Regional practice.
I've now been here just over three years and my gut instincts were proved right. The role I'm currently in has evolved from when I first joined. I love the variety, working with clients but also looking at how we work and how this can be improved. My friends and family would be able to tell you how much more excited I am about my career now, as I bore them with it at home all the time. I think that I have developed more during the last three years than I have at any other point in my career, not technically (that was definitely during my ACA), but personally, and I'm sure that will continue as I look towards the future.
Who has had the biggest impact on your career?
Carol MacKinnon was a partner who led the Corporate Finance team I worked in when I was at Deloitte. She truly cared for her team and was a huge champion for me. She supported me through my promotion to Director at Deloitte, which culminated in me attending an assessment day when I was nearly eight months pregnant. I was only able to get on this assessment day because Carol pushed for me to do this before I went on maternity leave. If I hadn't done this, I'm confident I wouldn't have made it to Director before I left. I'm still in touch with her now, even though she is retired, and we meet up whenever we can.
What do you wish you'd known about yourself when you were starting your career?
I wish I'd known to trust myself. When I was starting out in my career, everyone that I thought of as successful had similar characteristics, ones which you would typically attribute to extroverted men. As an introverted woman, I thought I had to be more like them and wasted a lot of energy second guessing myself and trying to be something I wasn't.
When I could see that things could be done a different way, maybe a better way, I assumed that I was wrong. But I've now learnt that things that are obvious to me, might not be obvious to others, and vice versa. This is why diversity is so important and why you need to lean into who you are, trust yourself, and speak up.
What advice would you give to someone who is in the early stages of their career?
Grasp every opportunity you can because you never know where it may lead. It may be doing some work for another department, which shows you that your passion lies there, or it may be going to an event where you hear someone speak who gets you thinking about a problem in a different way. We spend a huge part of our life working, it takes up lots of our energy and sometimes requires us to make sacrifices. Make sure it's doing something that you enjoy, that lights you up, that makes all the hard work worth it.
Kathryn Wellum-Kent