26 Aug 2021
Starting a business post-Covid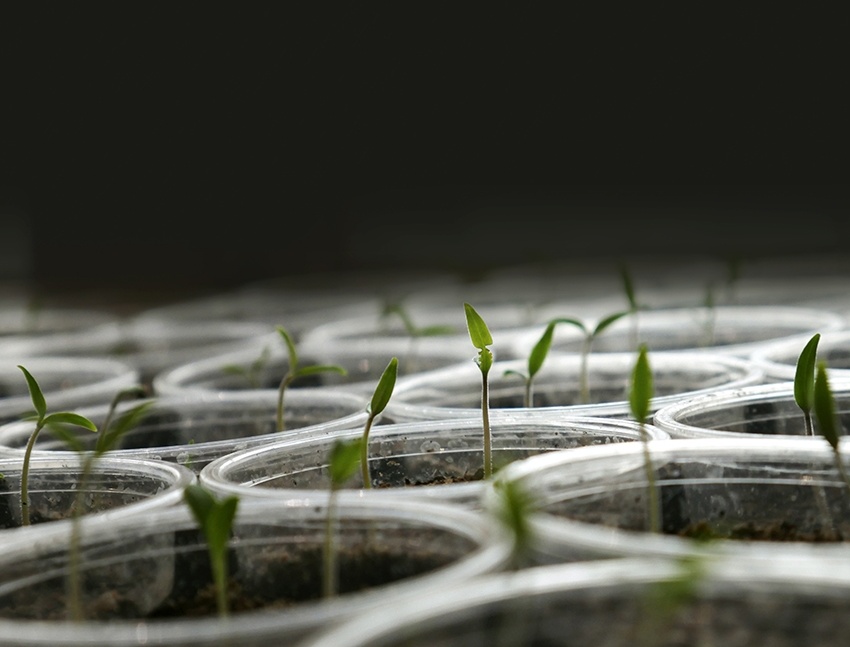 There's no denying that the pandemic has been tough, but all clouds have silver linings. The adversity of the last year and a half has given many the chance to re-evaluate their career paths and draw up a new plan. 2020 saw a record number of start-ups forming, and the trend looks set to continue throughout 2021.
The rise in the number of innovative new businesses most likely derives from the rapid change in consumer behaviour. Start-ups have recognised crucial gaps in the market, created by COVID-19, and jumped on them.
A few examples include:
Weezy - the UK's first on-demand supermarket. The start-up has gone from strength to strength and has plans to open 40 more UK sites by the end of 2021.
Spruce tapped into the huge demand for cleaning products and renewed focus on sustainability.
Snackcess caters for remote workers, delivering snack boxes to employees working from home. Starting life in a garage, clients now include HSBC and Lululemon.
If you're thinking of starting up a brand-new venture this year, or in the near-future, what opportunities has COVID-19 created to make your next step even more exciting?
Working from home
The coronavirus pandemic has changed the world of work completely, with more people working remotely than ever before. Not only is there an opportunity to service this new group through digital-first innovation, but you can also take advantage of home working efficiencies for yourself.
Start-ups no longer need to hire expensive office space and talent can be sourced from around the globe. Your costs will undoubtedly be much less compared to an entrepreneur starting out five years ago, and the pool of talent which surrounds you is quite literally endless.
Online-first
Purchasing and investing in bricks and mortar can be an incredible expense for a start-up, especially those in the B2C space. However, the pandemic has vastly decreased the need for a physical presence, making way for a more cost-efficient online working model.
Online shopping boomed during the initial lockdowns and even with shops now open, many consumers still prefer the accessibility of e-commerce. In 2021, according to European Business Review, over 2.14 billion people are expected to buy goods and services online – this is a big potential market for businesses to tap into.
Easier forecasting options
Even the best idea will struggle if you haven't created a coherent business plan.
Forecasting is key to structured growth but thankfully, it's no longer such a difficult task. Taking advantage of new digital offerings to understand what's happening within your business is vital.
Whilst it is impossible to predict exactly what will happen, having greater clarity over potential risks or hurdles is invaluable to any business, allowing you to keep track of financial performance and change your approach if necessary.
Of course, while the pandemic has created opportunity, there are challenges that must be managed for any business, new or experienced, if they are to succeed post-COVID.
Cyber-attacks and fraud
The pandemic has accelerated digital transformation for all businesses. Your start-up will likely be reliant on digital technology, so you'll need to take steps to ensure it is secure.
Digital fraud has become more advanced in the past 18 months, so your data and systems need to be safe. Targeted attacks evolve quickly so your controls need to keep up. Consider bringing in an expert to ensure you have the necessary protection.
Beware of 'washing'
Now more than ever, customer trust is vital for a successful business. Consumers have never been more ethically aware, and shoppers are more likely to buy from a business which supports their values.

Promoting broad claims without genuine action in order to follow trends and gain business will alienate customers. Make sure the values you promote are authentic. Keep your company accountable and promote consumer trust by sharing examples of your values in practice and maintain transparency.

Starting a new business can be daunting, but with careful planning and preparation, you will be able to manage any challenges ahead. The world of business is currently full of new opportunities, so grab them while you can!
Alison Bradshaw