7 Mar 2022
International Women's Day - My story: Sophie Austin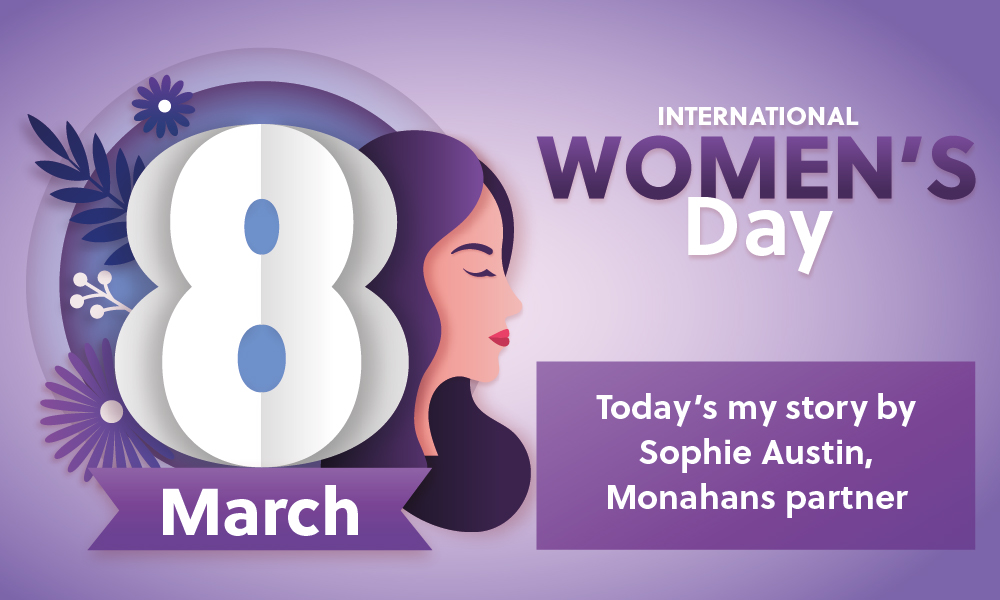 Tell us about your career to date and how you got to your current role in Monahans
I really didn't enjoy school but followed the University path, as that was largely expected – but it wasn't for me. I had no idea what kind of job or career I wanted, but I knew it had to be something practical – I'm an experiential learner, so much to my parents' horror, I left Uni, found some work and then decided on a more practical college course, that gave me some skills to get a better job and took me abroad.
I fell into the world of HR completely by accident and was offered a role, having been interviewed for something completely different! I've been here ever since, enjoying the variety, the challenge, and the opportunities, with over 20 years in large organisations, in various HR leadership roles, as both a generalist (working across the various HR disciplines) and a specialist (talent management and development). It was a fantastic way of building a broad range of skills and experience and working with organisations at various stages of its lifecycle.
I also have a side hustle: my coaching business, again working with business leaders, but on a 1-2-1 basis, supporting them with their own challenges.
I then went back to school in my 40s – because I found something I loved and felt passionate about - and completed a Masters in Coaching & Behavioural change. I then made the move out of corporate life into the world of working with SMEs, helping them build and deliver their people strategies. The ability to influence and make a real impact by bringing my skills and experience from larger organisations is incredibly rewarding – and far broader than "HR". Monahans was one of the first organisations I worked with and when I was invited to join as Partner, I jumped at the chance: it's a fantastic firm, with great people and a real passion for looking after our clients and I love the challenge each day brings, whether it's working on our own people strategy or supporting our clients with theirs.
Who has had the biggest impact on your career?
There are a number of individuals I've worked with who have had an impact over the years, either through their mentoring and support, wise counsel or their way of leading. They've all worked in very different disciplines which meant they offered me other perspectives, which I think is very important to your own learning and development. The other person who has arguably made the biggest impact is my father: he worked in a completely different field, but he was, and still is, an amazing role model, with an incredible work ethic, energy and drive.
What do you wish you'd known about yourself when you were starting your career?
I probably wish I had had a better understanding of my level of self awareness (or lack of it!), clearer on my own strengths and how I might use them to identify and navigate a career path. My coaching work is very much about bringing individuals greater self awareness to achieve their objectives – it's hugely powerful and I think could be a huge benefit and support to those starting out on their career journey.
What advice would you give to someone who is in the early stages of their career?
That's difficult – coaching is not about giving advice but helping people find their own way but there are probably a few things that I would encourage:
Take as many opportunities as you can, to find out what you enjoy doing, what you're really good at – be curious.
Develop a support network round you, people you can learn from, who can support and mentor – and ask for their help.
Don't restrict yourself to thinking about one career: career changing is much more common now and why not? We change as individuals as we get older – why should the career you started at 21 still be the one that keeps you engaged when you're 40?
Ultimately, find something you love doing – life's too short to turn up everyday and be miserable. You'll also be better at it than flogging away at something you're not enjoying.

Sophie Austin